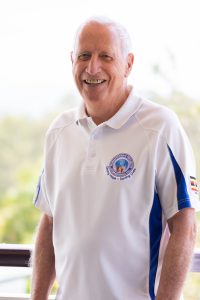 In 2010, our organisation received a remarkable gift when Terry and Julie Gaughan came on board—bringing with them their enthusiasm, support, and professional skills.
As a qualified accountant, Terry became our Finance Manager and introduced specialised accounting principles and practices into our expanding operations.
Terry's passion and genuine concern for the orphaned children and struggling mothers in third-world countries where HPI operates has been a driving force behind our current success. He has not only advocated but also led teams dedicated to supporting our overseas projects. We are proud to announce that we've recently surpassed the milestone of $1 million in donations, and much of this success is attributed to Terry's expert financial management.
As Terry steps down from his role as Treasurer on the HPI Management Committee, it is only fitting that we acknowledge his monumental contribution. We are pleased to extend the invitation to Terry Gaughen to assume the role of Joint Patron alongside Peter Mack. Terry has humbly accepted this new role, and we look forward to his continuing involvement in our charitable initiatives.