Please help me welcome our NEW marketing manager, Celia!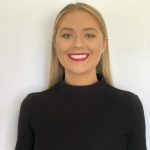 "Hi everyone, I am Celia Waite, a commerce and marketing graduate from rural Victoria (who has recently made the move to the very very hot Darwin)
I grew up on a farm in the middle of nowhere. Maybe some of you have heard of the small country town of Beechworth, we are known for our bakery. I adore travelling and have now lived in four different countries and travelled to over 35. 
Having previously volunteered in Cambodia at an orphanage, reading over HPI's mission drew me in instantaneously.
What sets HPI apart for me is its ability to clearly showcase the tangible results of volunteer efforts and community donations in their projects, something that can sometimes be lost in larger nonprofit organisations. I'm excited to contribute by creating content and sharing HPIs projects efforts with the wider community."